Long drives has always been my passion, and for sometime we have been planning to visit Shravanabelagola. Unlike my earlier trip to Mysore, I did not plan much for the trip. I just had a casual look at the route map to Shravanabelagola, and it looked like this -
View Larger Map
We started off around 7:30 from home, had breakfast at our Krishna Paradise in Pai Layout. Then filled fuel at Shell, and started from there by about 8:00 AM.
The route map goes like this Old Madras Road -> Ulsoor Lake -> St. John's Church Road -> Nandi Durga Road -> Jayamahal Road -> Mekhri Circle -> C.V.Raman Road -> Yeshvantapur -> Neelamangala -> Mangalore Road -> Kunigal -> Yadiyur -> Hirisave -> Shravanabelagola. At the time I went, the Neelamangala toll gate was under trial, so toll was not collected at that time. Once the Yeshwantapur - Neelamangala Flyover is inaugurated, I am sure you need to pay a decent price for a swift fly :-)
There roads are in the process of being converted from 2 lane to 4 lane, and hence you may have to take quite many diversions, many without even a warning sign.
After dreading the potholes and take diversions, reached Hirisave at around 11:00 AM. I took a
left
turn at Hirisavu to Shravanabelagola (about 18 kms).
This road would be very quiet and very enjoyable to drive, with lots of turns and scenaries around. Reached Shravanabelagola by 11:30 AM. You can easily locate the hills from anywhere near Shravanabelagola.
There is ample parking space around the temple, parking fee is Rs.20.
Just within Vindhyagiri, you could find a paid toilet and chappal stand. YOu can also find lot of tender coconut shops, and believe me you will enjoy the taste of the tender coconut.
Shravanabelagola - esplanation of Chandragiri & Vindhyagiri
After refreshing ourselves, we began the Climb. Its about 650 steps, and would take around 30 - 40 mins to reach the top. On the way up, you can find breathtaking views of the chandragiri temple & the lake between.
Never miss a moment, keep clicking...
On reaching the top you can find the idol, and never stop admiring at the marvel.
You could offer Abhishekam at the foot of the statue for a prescribed fee.
There are other small Jain idols at the top. The view from the top again is amazing, so worth spending some moments there.
The Downhill was more enjoyable, as you had to court gravity and slope. Took about 30 mins to reach the base of Vindhyagiri.
There are quite some shops at the bottom of Vindhyagiri. I got a bokoma for Rs. 20 and few massage items.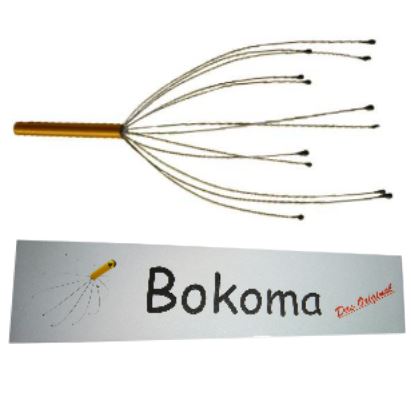 I took a moment to visit the entrance of Chandragiri, and click a snap.
There was one "Hotel Raghu", but we did not take a chance, we had few snacks from a bakery and started back around 2:00 PM. I took another route from Shravanabelagola to Join Hassan - Bangalore road, and my boy this road was just the sanctuary my i10 was yearning for... It was an amazing 15 mins drive through scenic spots and villages...
Reached Neelamangala around 4:15 and from there on it was a clutch and break affair, and reached home around 7:00 PM after having dinner at A2B Indira Nagar.
Overall it was a refreshing drive ~ 310 kms !!!